Best Addiction Treatment: Silvermist, Silver Ridge and Real Recovery
Published On: May 29, 2017
|
Categories: News
|
At Pyramid Healthcare, we have made it our mission to create an integrated approach to addiction treatment. With more than 70 facilities, we can provide the best addiction treatment to anyone—no matter what stage of addiction they're in or which Pyramid Healthcare location is closest.
In this blog, we're highlighting what we like to refer to as our Silver Line: Silvermist, Silver Ridge and Real Recovery. These facilities form part of our out-of-network offerings. Each is highly specialized and provides a quality of care unmatched anywhere else.
Silvermist
Silvermist is a private, serene retreat specifically catered to individuals battling addiction in early adulthood. Silvermist offers:
Residential care
Partial hospitalization program
Intensive outpatient program
On-location residence for every level of care
Tucked away in the lush, rolling hills of western Pennsylvania, Silvermist is our best addiction treatment for men and women primarily aged 18 to 39. Housing is gender-specific, but this facility does provide co-ed group therapy sessions.
Individuals choose Silvermist because we guarantee individualized care. We maintain a 1:4 staff-to-client ratio, and each client receives a customized combination of evidence-based, holistic and supportive therapies designed to fit their needs.
Is Silvermist right for your clients? Contact us at 724-481-1284 to learn more.
Silver Ridge
Luxury and healing in a private, discreet setting perfectly sums up Silver Ridge, our best addiction treatment program for midlife adults. This 15-bed facility is located near Asheville, North Carolina and is staffed by physicians who have dedicated their lives to helping our clientele achieve recovery.
Silver Ridge offers:
An exclusive treatment setting on 12 acres of secluded property
Individual and group therapy
Holistic approaches, including equine therapy, yoga and horticultural therapy
From spacious rooms and contemplative spaces to indoor and outdoor recreation areas and a gourmet kitchen, Silver Ridge is designed to increase each client's sense of self and their capacity for regulation across multiple domains of life.
At Silver Ridge, fresh starts are timeless.
If Silver Ridge sounds like a fit for your clients, contact them at 855-875-4820.
Real Recovery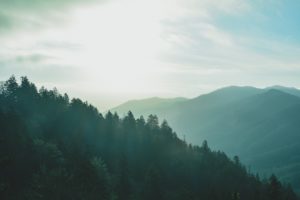 Real Recovery is one of our best addiction treatment aftercare programs designed specifically for young men aged 18 to 28. While the residents at Real Recovery sober living facilities enjoy exercise and adventure, the program prides itself on being a structured sober living program, with activities and itinerary that start at 8:30 a.m. and end at 10:30 p.m. (12:30 a.m. on Fridays and Saturdays).
Real Recovery offers:
Individualized support
Group meetings and Sunday dinners
Job and academic support in a family-like environment
Authentic. Inspiring. Real Recovery provides young men a safe place to live out their recovery journey.
Ensure your young male clients receive the love and support they need to stay sober. Contact Real Recovery at 855-363-7325.
About Pyramid Healthcare
Our integrated recovery approach guarantees that the first call is the right call.
It's speed when minutes matter.
It's flexibility in times of crisis.
It's help where and when you need it.
We can provide the best addiction treatment for your clients. For more information, contact us at 888-694-9996.